How to use our Instagram celebrity giveaways to grow your Instagram followers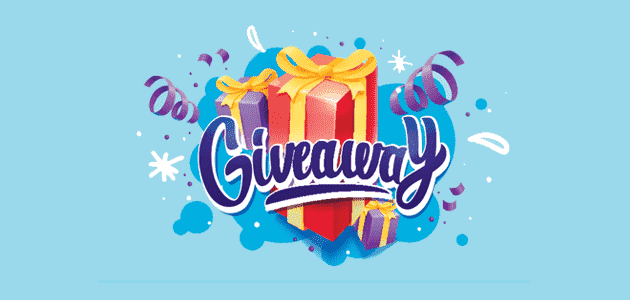 Are you bored of producing content every day and seeing your Instagram account you've worked so hard over stagnate with hardly any growth?
There is no doubt that it is harder than ever to grow organically on Instagram. You can do all the right things, post a few times a day, do a number of stories throughout the day, use videos, reels and engage with your audience and yet still only see small growth so are left wondering whether the time spent is actually worth it.
Luckily there are always ways around this and Instagram celebrity giveaways are the best way to grow your Instagram followers by anything from 500 followers all the way upto 100,000 and usually within a very short period of time. The gains can be as big as you wish!
So what is a celebrity Instagram giveaway campaign?
You will no doubt have seen or probably entered an Instagram giveaway where a prize is being given away, from holidays, phones to money and clothes. In order to enter the giveaway you need to follow certain designated accounts.
Our celebrity Instagram giveaways work exactly the same way except this time you're the beneficiary!
Now the cynic in you will of course ask how many of those followers drop away at the end of the giveaway. There isn't a definite answer, but we can assure you that if you choose the right giveaway and if you're reposting quality, engaging content that drop off will be far smaller.
Obviously if you're not doing these things to maintain your Instagram presence the fall out can be larger but either way there'll be significant gains for you to push your Instagram content too, your product sales or your website.
It is without doubt the best Instagram growth hack currently around.
So how do the Instagram celebrity giveaways work?
With our network we have access to hundreds of thousands of followers. We can link you to a range of country-based options so if you're looking for followers in a particular demographic or location we can absolutely cover this. Want USA or Italian followers for example, no problem!
Is using a celebrity giveaway safe?
Absolutely, our giveaways are organic in order to leverage your Instagram presence. We don't require your password or login information.
We're simply redirecting real followers organically from a celebrity to your account.
How much does a celebrity Instagram cost?
This really does depend upon the celebrity or giveaway. Our most recent giveaways have included:
100,000 USA/Portuguese female followers $2,500
2,000 English followers, female upto 25 for $150
7,000 mixed female followers $200
What results can we expect from an Instagram giveaway?
This is down to the giveaway you choose!
But as a minimum:
500 – 100,000 guaranteed followers
Huge increase in reach and Instagram presence!
Use the increased reach to promote your website or products!
How do we sign up for a celebrity Instagram giveaway?
Simply hit the contact form or contact us at theluxurystoryteller@gmail.com and we can guide you through the various options.
Looking for other ways of growing your Instagram account? See here –
How do I grow my Instagram account?